The fan promotion for American Horror Story - Asylum, "Get Committed" evaluated the psyche of fans and recommended they commit themselves for a night in an actual asylum. We selected four fans to undergo a battery of experiments in an old asylum we resurrected in New York State. You can watch the case study below.
I poured over real psychology experiments for inspiration. The online exam probed the visitors' fears and foreshadowed some of the surprises we had in store at the Asylum.
The exam consisted of multiple choice questions superimposed over disturbing imagery. I enjoyed mining some of the language from the history of psychology and corrupting it to make the outcome mentally jarring. Language like "it is imperative that you..." is taken from the Milgram experiment. Once inside the asylum, we recreated the famous eloctro-shock experiment.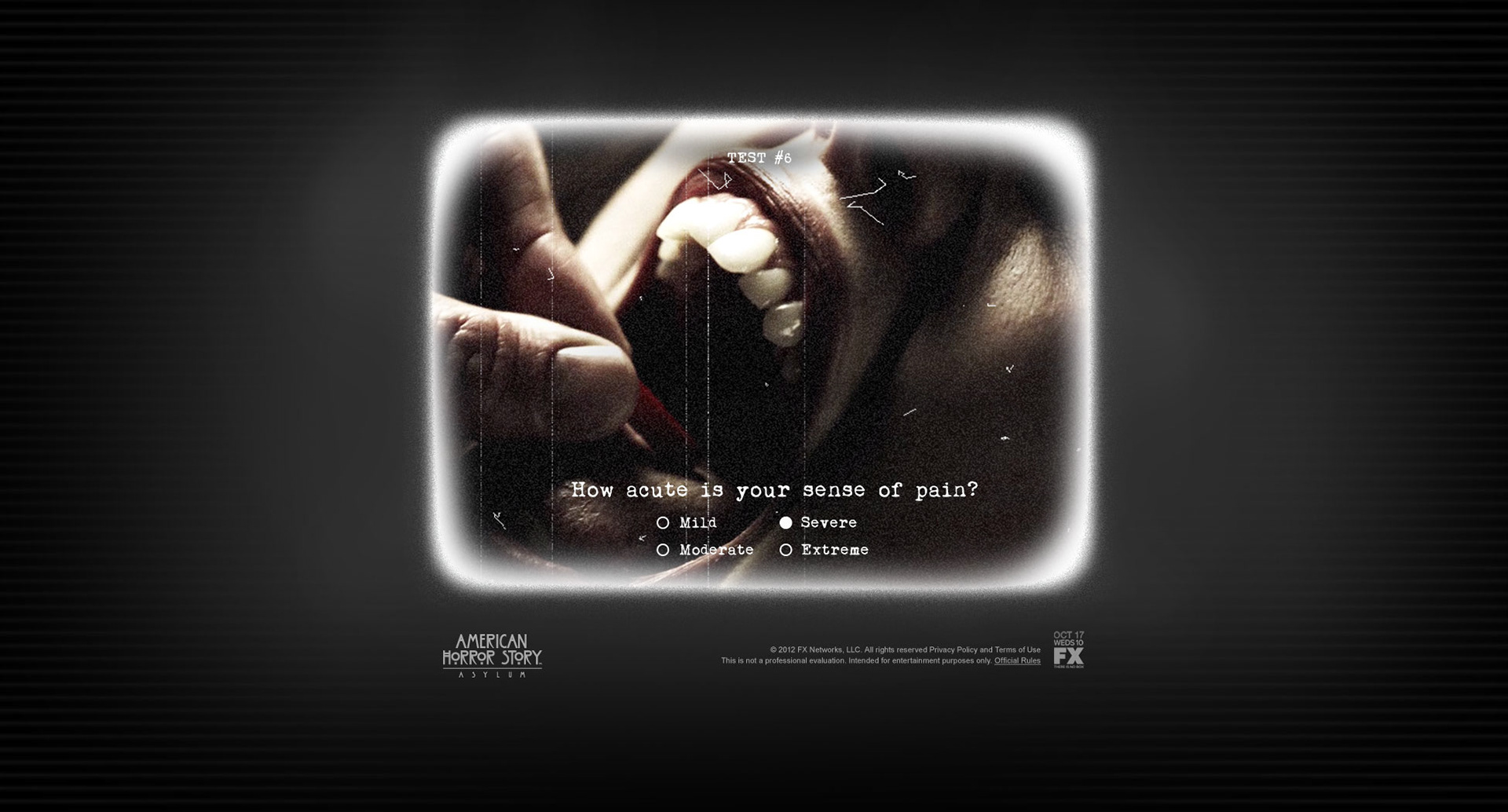 Fans were given a personal diagnosis they could post to social media.
One of the mood boards we used to brief the production designers.